10 THINGS THAT MAKE OUR BOAT TOURS DIFFERENT!

On every boat tour you have the opportunity to discover marine life, to learn about culture and nature and to experience the delights of the local food in a friendly and relaxed atmosphere.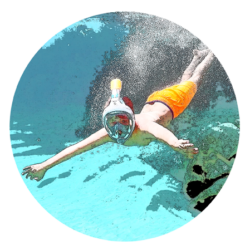 1 SNORKELING
As marine biology enthusiasts and qualified PADI dive master, we will introduce you to the enchanting underwater world. You will be thrilled to meet sea-urchins, sea-stars, schools of fish, octopus and other odd creatures. Snorkeling in Sardinia is an exciting activity that anyone, children or adults, can enjoy. Quality snorkel gear, fins, wet suite, life jacket (in case you need) are always available on board.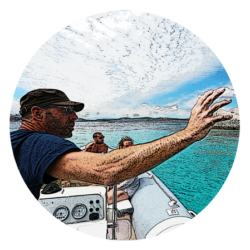 2 TOURIST GUIDE
As the captain is also a friendly and experienced tourist guide, he will enrich your boat excursion with some exciting and historical fun facts about La Maddalena Archipelago and Sardinia. During the tour he will include all points of historical interest and all the charming naturalistic details in a dynamic and enjoyable way.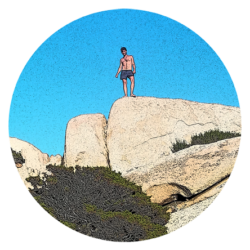 3 ISLAND TREK
Once onboard, you may decide to join an easy hiking in one of the pristine islands of la Maddalena Park. You will walk immersed in the aromatic Mediterranean vegetation surrounded by charming granite formations and explore the fascinating old military forts. This is an original and authentic experience filled with nature and adventure.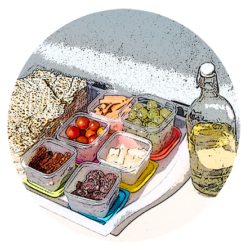 4 FOOD TASTING
Each tour includes an exquisite aperitif on board. As we love to support local farms you will experience a fine selection of regional and seasonal organic food only, all accompanied by white wine. Upon request, we also have tasty vegetarian, vegan, diary free and gluten- free options.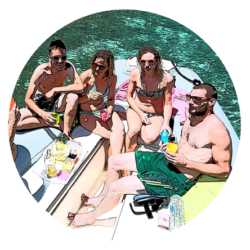 5 SMALL GROUPS
In case of a shared boat tour we always welcome a maximum of 10 guests, both to keep an high level of comfort and to guarantee a friendly and cozy atmosphere on board. Whether you are a solo traveller or with a partner, sharing the boat trip with a small group will make you feel more comfortable and less like just a tourist.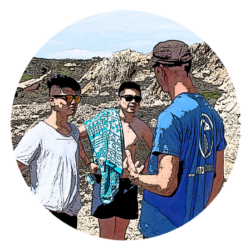 6 MULTILINGUAL GUIDE
All of the boat tours are led by a local multilingual guide. He will offer information and provide assistance in English, French, Spanish and Italian, making sure that everyone on board is included and comfortable.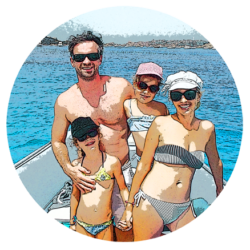 7 FAMILY FRIENDLY
We love kids and our boat tours are designed to engage them especially in fun activities like snorkeling or jumping into the sea. Many families prefer to join our half day tour as it fits better children's needs. With us, kids up to 4 yr go free while up to 10 yr receive a special discount. In case you need at our office there is space enough for changing the baby, leave the stroller or your luggage.

8 ECO FRIENDLY
NatourSardinia's aim is to practise sustainable tourism in Sardinia. All our activities and tours, from the Snorkeling Safari to the Sunset Boat Tour, are environment-oriented. On board, we reduce waste by using only reusable containers, we follow and recommend "best practices" to keep the marine environment healthy and clean. In the low season we also love to organize local beach clean-ups.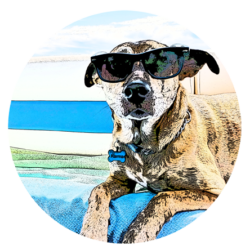 9 PETS FRIENDLY
Unless you have a tiger or a spider as a pet we will be happy to get your dog friend on board with us (only for charters and private tours). We will require just some simple education rules. However, please note that dogs are not allowed to land to any of the major beaches of La Maddalena National Park.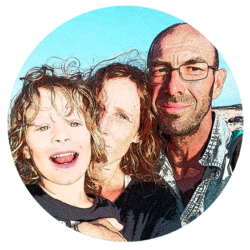 10 WE ARE FRIENDLY!
Last but not least, we love our job and we are always very enthusiastic about sharing the beauty of our island with all those who want to join us for a boat tour in North Sardinia. We always make sure that all guests are welcomed as friends.